Biography
After the degree in violoncello, in 2011 she graduates in composition obtaining the magna cum laude and, immediately after, she attends a one year master class with the composer Ivan Fedele. She also attended master classes with the composers Andrea Portera, Nadir Vassena and Klaus Huber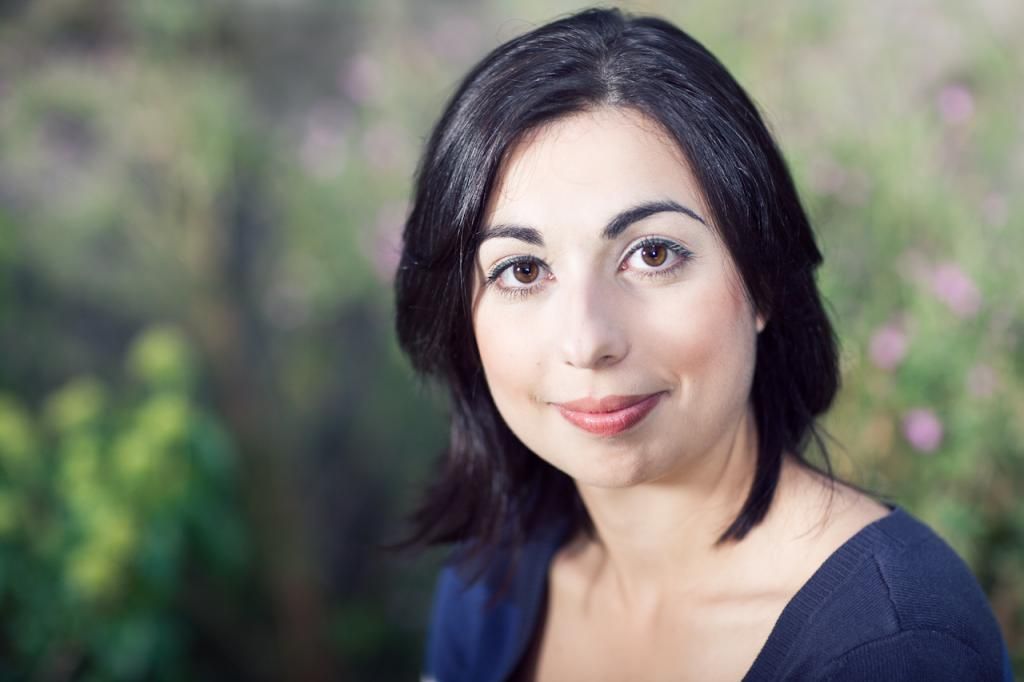 She collaborates with orchestras and ensembles such as: Danubia Orchestra Óbuda, MAV Symphony Orchestra of Budapest, The Polish Baltic Frédéric Chopin Philharmonic, Orchestra of Teatro Comunale di Bologna, Symphonic Orchestra of Sanremo, Artes National Orchestra, Youth Orchestra of Saccisica, DMC Ensemble, Ascanio String Quartet.
She is residence composer for Dédalo Ensemble (season 2016/'17) and Tuscan Youth Choir.
In 2014 she was the unique Italian composer selected to take part in Atelier para jovens compositores 2014 organized by Orquestra Clàssica do Sul in Faro (Portugal); the previous year, she was finalist in the 2nd IFCM International Composition Competition (International Federation for Choral Music) and in 2011 she won the second price at the Assisi Suono Sacro – Internazional Composition Competition; she also was finalist in 2008 in Second Composition Competition – ISME Belgium.
Her compositions and arrangements has been created in places such as: New York (Vox Novus Concert Serie), Budapest (Jewish Art Days Festival), Bruxelles (Passage 44), Helsinki (Alexander Theatre), Faro (Algarve University), Buenos Aires (Societa Espanola de Lobos), Ravenna (Ravenna Festival 2016), Milano (Teatro dal Verme, Rebus 2014 Season), Brescia (San Carlino Theater), Genova (Tursi Palace), Assisi (San Gregorio Auditorium), Padova (Verdi Theatre), Trento (Philharmonic Theatre), Firenze (Goldoni Theatre, Strozzi Palace, Medici Riccardi Theatre), Prato (Metastasio Theatre, Politeama Theatre, Museum L. Pecci for Contemporary art), Cesena (Verdi Theatre), Cosenza (Alfonso Rendano Theatre, Contemporary music Festival).
Her music is published by Editor Sconfinarte.
CATALOGUE
Nomen (chamber/string orchestra)
Impegno (accordion anche symphony orchestra – Commissioned by «2 Agosto» International Composition Competition, celebrating 70th anniversary of Resistance)
Roji – garden of emptiness (chamber orchestra – published by Edizioni Sconfinarte)
Calma di tremiti (string orchestra d'archi – published by Edizioni Sconfinarte)
Sinfonia (youth symphony giovanile)
Giocando all'ombra della nuvola (flute, clarinet, harp, piano, 2 violins, viola and cello)
Listening to scent of violet Lan (flut, clarinet, violin, 2 cellos and synth)
Spaces of absence: almost forget (fluto, clarinet, piano, violin, cello)
Lacrime calde (voice, violin, tenor mandola and trombone)
La tête (female voice, violin, cello and percussions)
Haiku Quartet (string quartet)
…chacun dans la voie… (2 flutes and piano – published by Edizioni Sconfinarte)
Echi d'altrove (guitar, flute and clarinet)
Punto IV (clarinet, violin and piano)
Rimbalzi di vuoto (G flute, cello and piano)
Punto acerbo (flute, cello and piano)
Spaces of absence: outside (violin and cello)
"Vivamus…" (viola d'amore with or without voice – part of the project ALIAS)
Running emptiness (viola)
Spaces of absence: inside (flute)
30" falls (flute)
60" breath (clarinet)
20" thoughts (cello)
Hommage à Magritte (cello)
Klänge (piano)
Toccata e fuga in re minore – J. S. Bach (chamber orchestra)
Toccata e fuga in re minore – J. S. Bach (flate, cembalo and strings)
Panis Angelicus (mixed choir)
Luci serene (mixed choir)
L'usage de la parole (mixed choir)
Wilt thou forgive (mixed choir and organ)
Da Vinci racconta (actor, piano, violin and cello)
La strana avventura di Liù (actor and piano)
Opera spontanea (actor, string quartet, flute and clarinet)